VIP Russian sauna with swimming pool
Welcome to our sauna located on Schukinskaya street, 2!
We have moved from our old building located on Svobody Street, 7 to Schukinskaya street, 2 near subway station called "Schukinnskaya". Nearest subway stations are: station "Oktyabrskoe pole" , "Sokol" and subway station "Tushinskaya".

LOCATION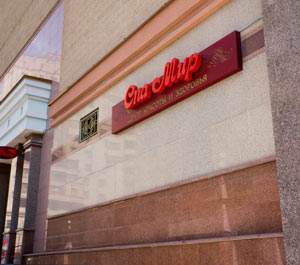 | | | |
| --- | --- | --- |
| Duration | before 11.00 p.m. | after 11.00 p.m. |
| 1 hour | 1250 rub. | 1550 rub. |
| 2 hours | 2500 rub. | 3100 rub. |
Work hard? Tired and feel exhausted? Don't feel relaxed and fresh even after hot shower?
Try our steam rooms made from only natural materials.
Our steam rooms are furnished with use of one of the amazing timber -linden.
Only best sort of this tree was chosen to fill a steam room with rich and fresh aroma of forest for great well-being. We will give your feeling of happiness and breeziness in the steam room.
Treat yourself in our sauna and you will definitely come back!
Benefits:
Pores are open and salt is removed from your body
You feel warmer , relaxed and your blood pressure goes down
Come me with friends?
Definitely, you will not be bored with entertainments that are presented in our rooms . You can choose what you want –watch movie on DVD, listen to music or sing your favorite songs in karaoke.
You are fan of silence and meditation?
You can enjoy private room to rest after hot sauna. If you wish you can order tea, coffee welded in Turk , drinks and meals from our administrator. Relax in intimate atmosphere with sense of radiant well-being.