«It is a love!..»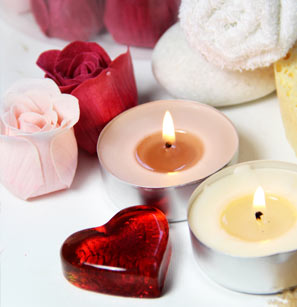 duration

:
Duration for couple - 3 часа
Stages of the program:
Sauna or jacuzzi c flavor to choose from

:

oriental sweets

sweet talent

Queen jasmine

charm gardenia

rose

Body scrub based on the golden suga

aroma body massage "Desire"

exclusive spa facial with Royal Thai silks

massage and hair mask

Green tea or herbal tea
Recommended frequency

:
Effects of the procedure

:
Improve metabolism, inhibition of the decay

Long-lasting hydration , improved elasticity

Activation of microcirculation , purification and detoxification of the skin

vitaminization skin

Skin elasticity, anti-cellulite effect

Relaxing, awakening the senses, a feeling of happiness
---
The cost of the procedure varies depending on the time of its implementation . Full price list is given below:
Duration
Price
before 8.00 p.m.
Price
after 8.00 p.m.
3 hours (for couples)
12450 rub.
13950 rub.