"Craving"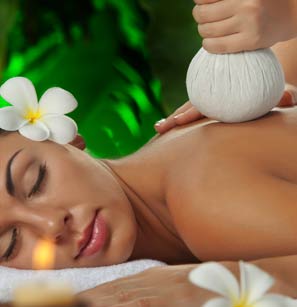 Duration:
Short course - 1,5 hours
Full course - 2 hours
Course for two - 3 hours
Steps:
You can choose sauna or Jacuzzi and pick an amazing aroma from next list: :

Eastern confection
Sweet talent
Jasmine queen
Charming gardenia
Rose

Exfoliation and body wrap with brown sugar, honey and tamarind
We will pay attention not only to your body, but also to your face during the spa treatment. Extracts of tangerine and coconut oil will nourish your skin making your face look younger and fresh./li>
Aroma Oil massage is perfect addition to the whole treatment .We use o jojoba oil , sweet almond oil, essential oil of rosemary to make you feel sensual delight from the program.
Special gift for your face-massage by herbal pouches
Green tea or tea with healing herbs
Peeling, removal of make-up and massage with coconut oil are included.
It is recommended to repeat treatment:
Benefits:
Benefits
Reduce the effects of ageing
Stimulation of blood circulation
Tone up and lift skin
Soothing skin and release tension
Nourishing effect
---
Prices vary. Full price list is presented below:
Duration
Price
before 11.00 p.m.
Price
after 11.00 p.m.
1,5 hour
3800 rub.
4100 rub.
2 hours
5200 rub.
5500 rub.
3 hours (for couples)
12150 rub.
13950 rub.